For recent graduates, young professionals in the medical field, and seasoned executives alike, we provide a challenging and dynamic work environment with ample opportunity for both personal and professional development. Of course, our salaries and benefits are also highly attractive.
By joining Clinixir, you will get to work with cutting-edge equipment at our state-of-the-art facilities – all as part of a team of highly skilled and motivated clinical researchers and managers.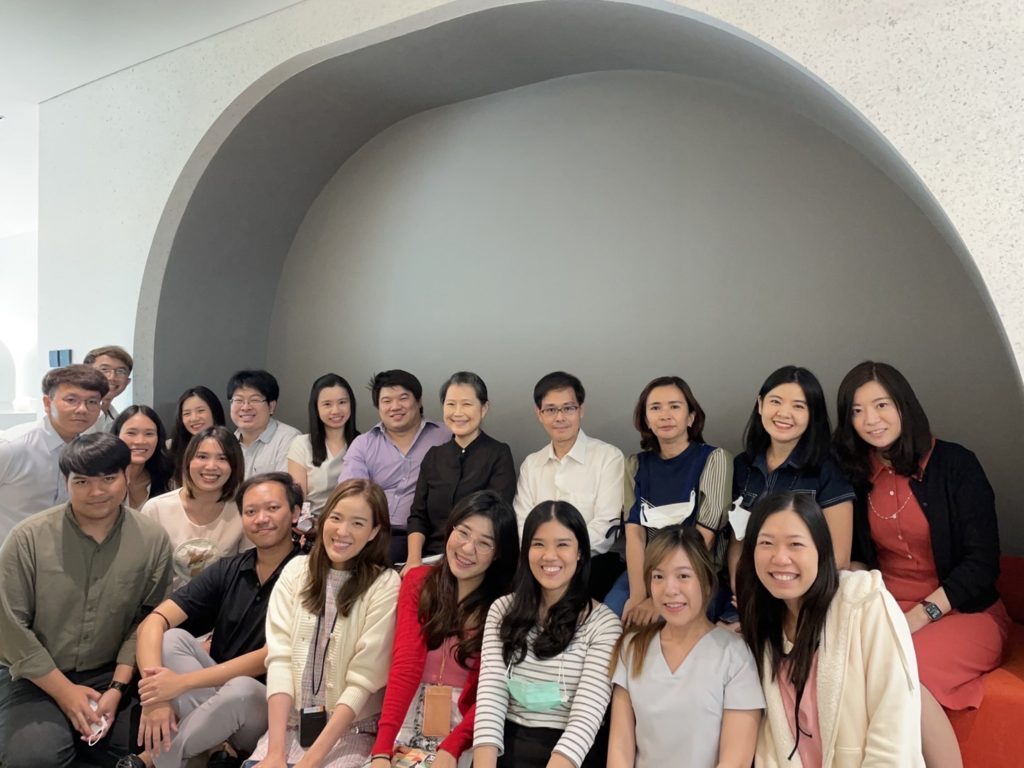 We are proud to be a Thai organization, but as many of our staff have studied and worked abroad, our team also has an international character.
As a member of the Clinixir team, you will play an integral role in strengthening clinical research capabilities, supporting local innovations, attracting global investment, and driving economic growth in Thailand.
Clinixir's mission is to provide world-class one-stop clinical research services that meet and exceed global standards for medical product development.
Ultimately, we are seeking to strengthen clinical research capabilities, support local innovations, attract global investment, and drive economic growth in Thailand. In order to achieve these goals, we have a dynamic company culture anchored by our core values: Global Presence, Professional Expertise, and Innovative Capabilities.
Our people all exemplify our core values, and by combining our strengths and working as a team, we will make our vision a reality.
Job Highlights
IT experience with public sector
Work under pressure
Project management
Job Description
We are implementing a project on Medical Data Federation with hospital network in Thailand. The position is to coordinate, plan, and lead project-related activities with hospital IT departments.
Responsibilities
Coordinate with all project team members to ensure smooth project implementation
Plan, monitor, manage the project together with selected vendor
Control the cost and project quality, as per requirements and Term of Reference (TOR) to complete a project within the plan and schedule.
Qualifications
Bachelor degree or higher in Business Administration, Information Technology, Computer Science, and Computer Engineering or equivalent fields.
3 years to 5 years of experience in the project management, IT and HIS/ EMR System.
Excellent understanding of computer systems, databases and data storage systems.
A team management skill and experience in software development.
Good in English communication skill, written and verbal.
Special Considerations
Have IT experience with public sector.
Can work under pressure
Apply now
Job Highlights
You'd like to gain experience and learn how to perform clinical research in both academic and industry settings, and then be a member of a high-quality team that takes clinical research in Thailand to the next level
Job description
At the company start-up phase, work with CEO, Head of project management and support staff to plan and execute the company critical project (QMS and IT infrastructure, liaise with vendor and consultants) as planned.
Build up team and get the company ready for providing prioritised service
Provide technical and operational input to support team and vendor to ensure the project is run timely and in good quality.
Perform site feasibility, selection and deal with required agreements to ensure the project can start timely.
Manage assigned projects timely and in good quality and budget
Mentor/covisit CRA
Qualifications
At least 2 years experienced as Clinical Project
Energetic, Self-starter, Agile, Patient, Love Challenges and making the difference, Creative, Good communicator, willing to learn
English proficiency level -Native or fluent
You would love to gain experience and learn clinical research conduct and finally be part of team who move clinical research industry in Thailand to the next level
Apply now