Clinixir is your trusted partner in developing cutting-edge treatments that improve the quality of life for people around the world. Our industry-leading services leverage advanced methods and technologies, allowing your organization to bring reliable drugs and treatment methods to the market with unparalleled efficacy. With a highly experienced team of project managers, we ensure that your clinical trial project is completed on time, within budget, and in compliance with the highest international standards. We understand the importance of your study and oversee each trial with meticulous attention to detail, from reducing data variability to meeting primary and secondary endpoints. Our commitment to adhering to strict timelines and budgets guarantees that you can achieve your research goals while delivering meaningful impact to society.
Partner with Clinixir today and revolutionize the way you approach medical innovation.
Vision
To strengthen clinical research capabilities, support local innovations, attract global investment, and drive economic growth in Thailand.
Mission
To provide world-class one-stop clinical research services that meet and exceed global standards for medical product development.
Global Presence
We partner with governments, NGOs, healthcare organizations, and private-sector companies from around the world. Many of our employees have also studied and worked abroad.
Professional Expertise
Our people have a broad and deep range of clinical, laboratory, and research experience. This expertise enables us to offer cutting-edge clinical research services to all of our partners.
Innovative Capabilities
We have world-class clinical and research facilities. These facilities, combined with the expertise of our people, enable us to support the innovative research of Thai and global organizations alike.
Mr. Charamporn Jotikasthira
Executive Director,
Bangkok Bank PCL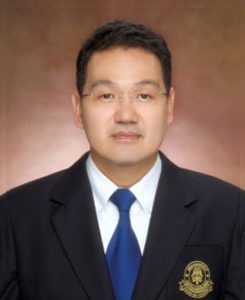 Special Expert Prof. Bannakij Lojanapiwat, M.D.
Dean, Faculty of Medicine
Chiang Mai University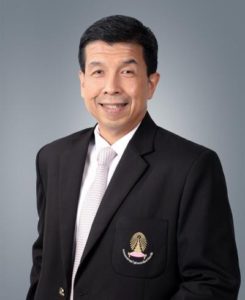 Assoc. Prof. Chanchai Sittipunt, M.D.
Dean, Faculty of Medicine Chulalongkorn University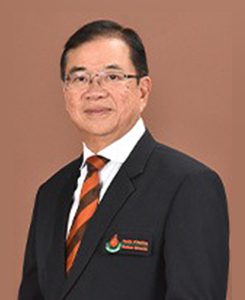 Assoc. Prof. Apichat Jiravuttipong, M.D.
Dean, Faculty of Medicine
Khon Kaen University
SVP, Manager of Innovation Department
Bangkok Bank PCL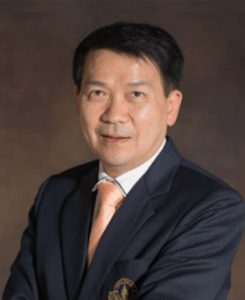 Prof. Piyamitr Sritara, M.D.
Dean, Faculty of Medicine
Ramathibodi Hospital
Assoc. Prof. Roengsak Leetanaporn, M.D.
Dean, Faculty of Medicine
Prince of Songkla University
Prof. Pyatat Tatsanavivat, M.D.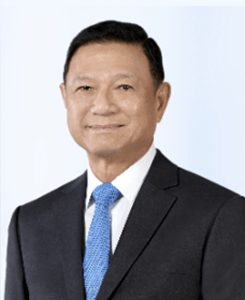 Executive Director,
Bangkok Bank PCL
Clinixir has strong partnerships with eight leading medical institutions across Thailand. Our partners provide full support for our services in various areas of all clinical trial phases, including world-class clinical trial sites, patient recruitment and Ethics Committee submissions. Our cross-organizational collaboration ensures the best possible results for our sponsors.

Faculty of Medicine, Chiang Mai University

Faculty of Medicine Ramathibodi Hospital, Mahidol University

Faculty of Medicine, Prince of Songkla University

Faculty of Medicine, Chulalongkorn University

Faculty of Medicine Siriraj Hospital, Mahidol University

Faculty of Medicine, Thammasat University

Faculty of Medicine, Khon Kaen University

Faculty of Tropical Medicine, Mahidol University